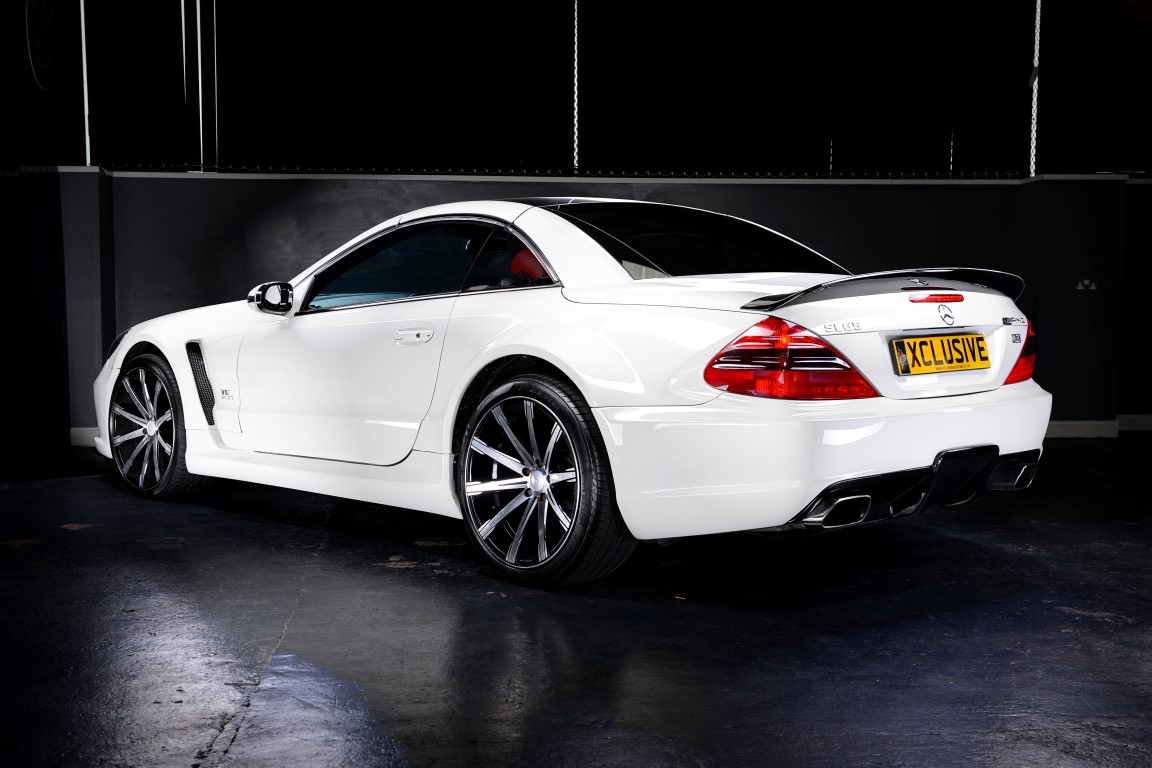 // THE KIT
By far one of our favourite body kits amongst our customers. And with its wide stance and sweeping lines it's easy to see why. This super wide arch body kit will easily transform your Mercedes SL R230, SL350, SL500 or SL55 AMG (2002 to 2010) and facelift it to the look of the Mercedes SL65 AMG. Plus, you can get it right here with a ridiculous saving of £2000.
---
// Kit Includes
All items are 65 AMG look
Wide Front Bonnet
Wide Front Bumper
Wide Rear Bumper
Wide Side Skirts
Wide Front Fenders
Wide Rear Arches
Boot Spoiler
Xclusive Design
Our body kits turn the humdrum and everyday into beautiful and desirable cars you'll be proud to put on the road. Now you can create a bespoke car, as unique as you are.
Quality Materials
We know our body kits have to be long lasting, durable and with a beautiful finish. That's why we use DuraFlex FRP on everything we make. No skimping, anywhere.
Unbeatable Service
We endeavour to make it as simple as possible to fit your body kit. That is why we offer FREE Customer Callback Support. We think our reviews speak for themselves.